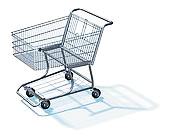 IP blue store permits you to purchase our software products and software support packages.

All transaction made through this web site are submitted encrypted directly from your computer to our credit card processing company and are guaranteed to be 100% secure.

If you want to submit a corporate purchase order, please contact our sales team at (212) 485-1225 or email sales@ipblue.com. Payment on terms is also available.




How to Purchase IP blue Products
Enter the online store (click on a "Purchase" link below) and complete the order specifying your credit card information.


You will receive a confirmation email. For software products, email will include product's license key.


Download and install software. If you already have a trial version installed, there is no need to reinstall. Use your license key to register and unlock the software.